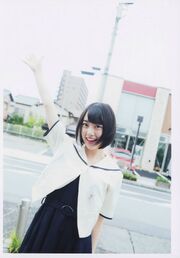 Kachidoki (カチドキ  Kachidoki?) is a character from Hatsumori Bemars. She is leader of 2nd Hatsumori Girls' Commercial High School's Yankee Group which previously comprises of herself and Imadoki and two other underclass members who looked up to them, Tokidoki and Shiodoki.
Ad blocker interference detected!
Wikia is a free-to-use site that makes money from advertising. We have a modified experience for viewers using ad blockers

Wikia is not accessible if you've made further modifications. Remove the custom ad blocker rule(s) and the page will load as expected.